Cyrus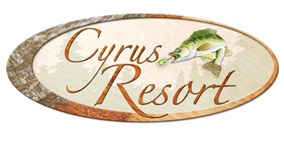 We invite you to experience the great outdoors, comfortable accommodations, and friendly hospitality at Cyrus Resort. Located on quiet Bostic Bay, we are a family friendly fishing resort with all the amenities. We offer guests many activities to fill their time. Charter fishing, at its best on Lake of the Woods, an outdoor swimming pool, playground, nearby golf course and full restaurant/bar are just a few things to keep you busy. So pack your gear and head to Cyrus Resort, the best kept secret on Lake of the Woods!
www.cyrusresort.com
800-932-2924
Sportsman's Lodges
Spend your vacation with us! Three locations on one awesome lake. Sportsman's Lodges has something for everyone. Lodging, Camping, Guided Charter & Outfitter Fishing Trips, Full Service Ice Fishing Trips, Sleeper Fish Houses, Sno Fox trips, Indoor Pool, Playground, Dock Slips, Boat Rentals, Bait, Gift Shop, Dining, Bar, Musical Entertainment, Conference Center and more. We cater to groups of 1 to 300. Check out our packages today. Summer Holiday Special – Stay 3 nights get the 4th Night Free at any of the three locations Memorial Weekend, 4th of July and Labor Day Weekend.
www.sportsmanslodges.com
800-862-8602
Morris Point Lake View Lodge
Morris Point Lake View Lodge is a full service resort which offers summer &winter ice fishing packages, cabin rentals, boat rentals, and lake access. We have a full menu restaurant, 2 full bars, game room and spectacular view of the lake. We are located on the south shore of Lake of the Woods. The lodge has a restaurant, bar and game room which are open daily. We have a huge deck right next to the lake on which you can watch our beautiful sunsets. Our employees are friendly and courteous and are right there if you need any help. Housekeeping cabins are available all year round. Campground and shower facilities are open May thru October. In the summer, we have charter fishing available as well as small boat rentals. In the winter, we have plowed road lake access and fish house rentals. If you have any additional questions or if you would like to make a reservation please call 1-888-303-5085. You can also check out our website at www.morrispointlodge.com. You can also check us on Facebook at Morris Point. We appreciate your business and hope you will give us a call in the future.
www.morrispointlodge.com
888-303-5085
Bayview Lodge
Whether for a week or a weekend, Bayview Lodge, near Baudette, Minnesota, is a great place to get away. Our clean and comfortable resort is conveniently located on the under-fished, 70-mile-long Rainy River. The river is always calm and is quickly becoming known as a premier spring and fall angling destination for pike, walleye, sauger and huge sturgeon. Charter Boat Fishing…In summer, we offer guided charter boat walleye fishing, with depth finders, outriggers, and on-board restrooms. Trips include bait, fishing gear and fish cleaning. Ice Fishing…In winter, plowed ice roads lead from the resort to heated, lighted rental houses on the lake. Holes are drilled when you get to the house.
www.bayviewlakeofthewoods.com
(800) 652-2194
Adrian's Resort
Welcome to Adrian's Resort! Our family owned and operated resort has been serving fishermen since 1952. We are located at the mouth of the Rainy River as it flows into Lake of the Woods. We are at the hub of world class fishing featuring walleye, sauger, sturgeon, northern pike, and smallmouth bass. Whether it's a trip on our charters with one of our experienced guides or driving up to one of our heated ice fishing houses, we are here to serve all of your angling needs. After your fishing trip, relax in one of our cabins featuring all the comforts of home. We have a full bar and delicious menu items waiting for you in our spacious lodge. A great way to share your fishing tales with other fishermen and cap off your day.
www.adriansresort.net
(218) 634-1985
Fred's Beds – Ice Fishing/Spearing
Here at Freds Beds we concentrate not only on getting you on World Class Lake of the Woods Fishing but also making your trip as care free & fun as possible. Our houses are serviced, cleaned & moved after every gruop to ensure our standards are kept. Our Houses are located between the Morris Point area and Zipple Bay. Using the plowed road systems at Morris Point Lake View Lodge to access your house, it gives you the opportunity to step from a warm vehicle to a warm house. This also gives you the option to access shore at will for Food, Drinks, etc. Our houses are checked on multiple times daily for your convenience – whether you need bait, fishing tips, or something from the shore we will be there for you!
www.fredsbedslow.com
(218) 230-5590
Royal Dutchman
Grant and Alyse Walton became the new owners of Royal Dutchman Resort located on the Rainy River on February 15th, 2012. We are open year round! We are set-up like a Motel with 4 Kitchenettes and 5 Basic Motel Rooms on the Riverside of Highway 11. We also have 1 Kitchenette and 4 Basic Motel Rooms on the other side of Highway 11. We offer a dock for all fishermen to use and it also has a fish cleaning facility. We do offer a fish cleaning facility on the other side of the road for the winter months that is also heated. Just a little bit about us: Grant was born and raised right on the Rainy River (2 houses from the Royal Dutchman) in Baudette even though leaving for a few years for college he always felt Baudette was home. He has been working on the lake for the last 3 years and enjoys meeting new people and spending his days out on the lake. If he could fish everyday he would be. Alyse has lived in Baudette since she was 13 years old. She did leave for 4 years to attend college and decided to move back to Baudette because she loves this area and meeting new people. She has bartended and helped at a resort for the last 8 years. When we learned about this business being for sale we sat down and discussed this option and decided it was something we wanted to do. We both love working in the resort business and meeting new people that we couldn't let this opportunity pass us by. We have many dreams to add to this business in the future but for now we are going to get it up and running first.

www.royaldutchman.com
(218) 395-2126